Even though the housing market has calmed down a bit from the crazy times before, it's still a good time for sellers. The reason is that there aren't many homes available for sale. But what does this mean for you, and why is it a good time to sell your house?
A recent report from the National Association of Realtors (NAR) shows that there are very few homes on the market. This is measured by the number of homes available and how long it would take to sell them all at the current rate of demand. Usually, a balanced market has about a six-month supply of homes. Right now, there's only about a three-month supply (see graph below):
Looking at the graph, you can see that there aren't enough homes for everyone who wants to buy.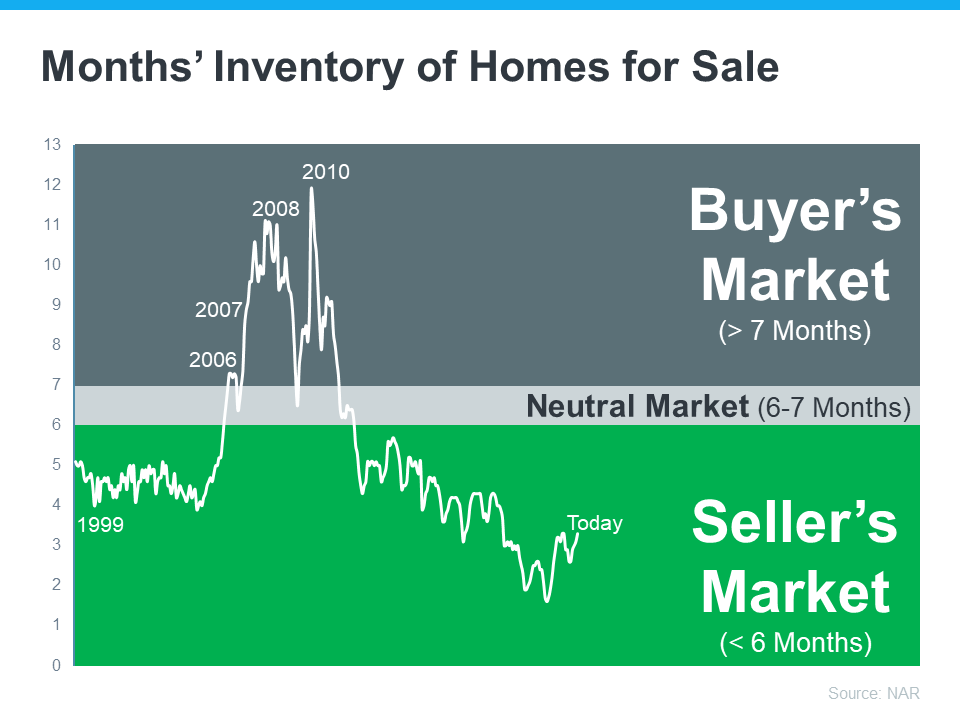 We're far from having a balanced market today. In fact, there's only half the number of homes available compared to a normal market. This means there's not enough houses to meet the current demand from buyers.
Lawrence Yun, who is an expert on this, says:
"There just aren't enough homes for sale. The market could handle twice as many."
How Does This Benefit You as a Seller? For sellers, this situation is really advantageous. There are buyers who are ready and eager to buy a home right now. Since there aren't many homes for sale, the ones that do become available get a lot of attention from these buyers.
If you work with a local real estate agent to put your house on the market now, in good shape and at the right price, it could get a lot of interest. You might even receive multiple offers.
To Sum It Up The current seller's market gives you a big advantage when selling your house. Because there aren't many homes available, your house becomes a popular choice for motivated buyers who want more options. Let's connect so you can understand what's happening in our local area as you prepare to sell your house.